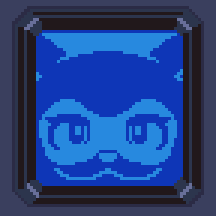 Pixel Lovin Squares (NSFW)
Comments
Log in with itch.io to leave a comment.
Where's that music from? I really like it.
Hey. You think this is getting updated any time soon?
when i move front it won't let me go back
Its a bug, I never updated the game to fix this issue, just be careful not to fall off the stand
This is very nice, do you have contact info?
it is nice , dont give up
Would love to see more of this game. Seems like a fun idea.
Nice game. I would definitely like to see more in the future.
After placing one of the squares I accidentally moved off of the area where you are supposed to place said blocks and I was unable to get back on. Reloading the browser tab fixed it, though.